History of Columbia: Columbia Borough Office / Opera House
308 Locust Street
1875
During the latter part of the 19th century, the railroad continued to expand, and the discovery of iron ore deposits led to the beginning of the iron industry in Columbia. By 1887, thirteen blast furnaces were operating within a three-mile radius of the town. Factories producing silk, textiles, stoves, baked goods, and machinery were established in the borough during the late 1800s.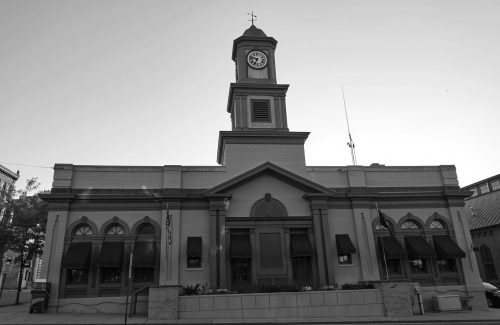 In 1875, a new three-story, town hall was opened, featuring a second-floor auditorium that seated over 900 people and was used as an opera house. The building also included office shops, council chambers, storerooms, and market stalls. It was designed in the Victorian era and exhibited several architectural styles, including Italianate and Second Empire.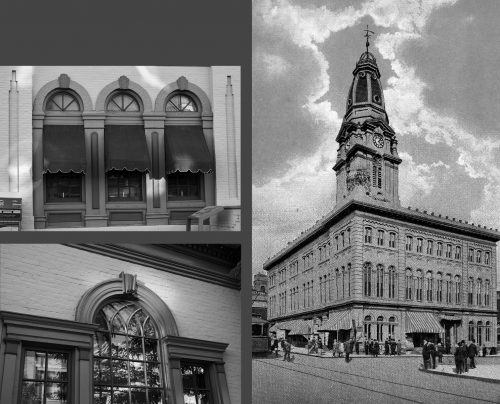 A 140-foot high bell tower, holding the town clock, crowned the building. The clock was visible from all over the borough, and its bell was audible throughout the surrounding countryside. The clock tower's octagon mansard roof was designed in the Second Empire architectural style. The second floor's ceiling was higher than those of the first and third floors and contained tall "stilted" arched windows with a complete piece of circular glass at the top. Each level included 60 windows, and the north and south sides of the building each had six bays containing groups of three windows.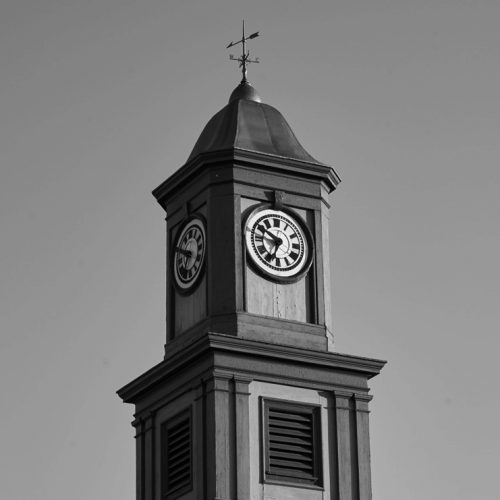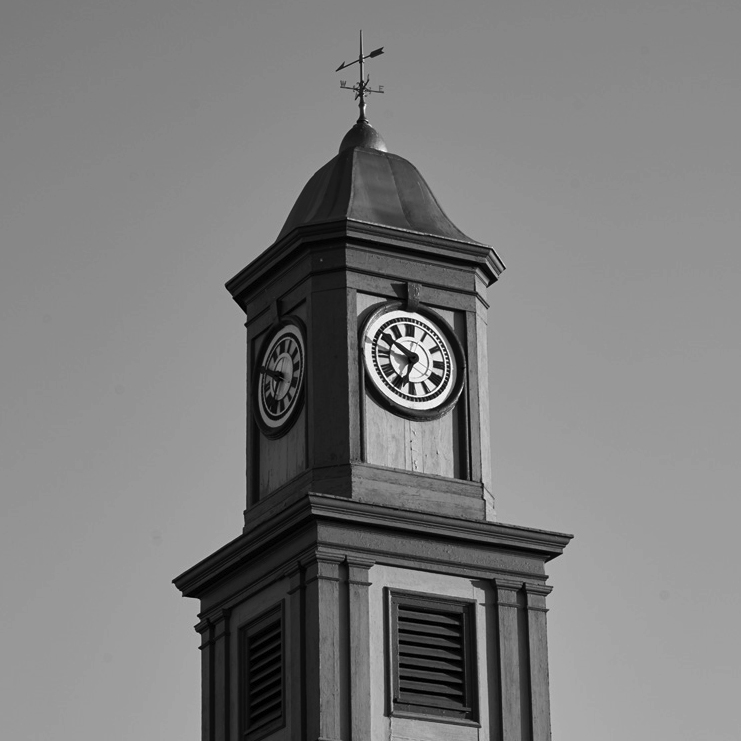 The building was all but destroyed by fire in February of 1947, and all that remains are remnants of the first floor (although this was altered significantly over the years). The exterior millwork that originally caped the first floor is thought to be original.
This may have been one of the largest public buildings constructed in Lancaster during the Victorian era. It was a symbol of Columbia's unprecedented wealth, and the levels of design and craft employed directly reflect expectations and culture of the time.
From the Historic Preservation Trust's 2019 Columbia Architectural Tour. Click here to purchase a hardcopy of the 76-page publication.