The mission of the Historic Preservation Trust of Lancaster County is to educate and advocate for the preservation of historic sites and properties whose integrity of design, settings, materials, and workmanship contribute to the character of Lancaster County.  This is accomplished by bringing together individuals and organizations willing to be involved and to support our activities, events, actions, and programs. 
Our members help the Trust to provide: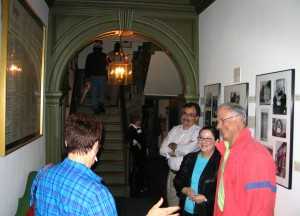 Architectural and technical information and technical support for historical properties

;

Assistance in placing historic buildings on the National Register of Historic Places and to qualify for certain tax incentives

;

Encouragement and support for the adaptive re-use of historic structures as a sound alternative to demolition

;

Education on the importance of preserving historical structures to our culture and for the livability of our communities

;

Collaboration between property owners, architects, academicians, developers, contractors, realtors, historic preservationists, and government officials;




Archives and a library of information on historical structures in the county to assist local governments and individuals to better understand the significance of historic structures

;

Opportunities to establish easements on historic properties to help maintain them in perpetuity;




Educational tours and programs that

inform and

celebrate

historical structures

and their importance

to our culture and our communities; and;




Support for preserving and maintaining significant historical structures such as the

Sehner

-Ellicott-von Hess House, Thaddeus Stevens House, and the Watt & Shand Store

Façade.
We invite you to join the Trust if you have an interest in history, preserving historic buildings, and/or the activities and people that helped shape our culture today.   Our preserved and re-used structures tell us far more about how peopled lived and our past than is possible through the written word or even photographs.
Memberships are valid for 1 year from the date purchased.
Membership dues are considered a fully-deductible charitable contribution.
(consult your tax preparer for details)
Fields marked with an asterisk (*) are required.