Wish List
Volunteers to assist with countywide survey of historic properties. 15 to 20 teams of two are needed to make on-site inspections, make notes and take photos.
Volunteers to serve on committees that organize special events (Gourmet Gala and annual awards dinner), promote historic preservation, maintain the Sehner-Ellicott-von Hess House (1787) and help with fundraising.
Sponsor(s) to underwrite costs for technology upgrades so thousands of paper files can be digitized and computerized.
Sponsors to support our Gourmet Gala in May and the annual meeting and awards dinner in November.
Advertisers for special events and publications.
Qualified professionals to post their business information on our website at the cost of $120 per 12 months.
Realtors to post historic properties for sale ads on our website at $50 per month.
Preserve Our Past Campaign
At the heart of our mission, to preserve and protect our county's rich historic and architectural character, is our commitment to those who came before us – the men and women in whose footsteps we walk. The lives that they lived give us the culture that we enjoy today. Their legacies and our heritage must be protected for those who follow us.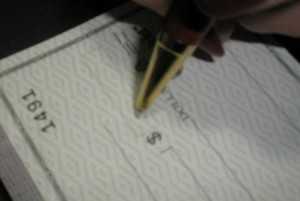 To do that, the Preservation Trust must have resources for research, education, advocacy and action. That is why we are reaching out to people who understand and appreciate the cultural and economic value of preserving historically significant structures and sites.
The "Preserve Our Past" fund-raising campaign needs broad-based support so we can continue the work that we do on behalf of all who call Lancaster County home.
Any level of giving is welcomed, but if you give at one of the following levels you will be recognized as a significant donor at Preservation Trust events and through our communications to members and the general public.
More than $5,000         Legacy level donor
$    4,999 - $2,500          Heritage level donor
$    2,499 - $1,000          Preservation level donor
$       999 - $    500           Protection level donor
$       499 - $    250           Landmark level donor 
Planned Giving
Planned giving performs an invaluable service by supporting long-term programming.
Contact the Preservation Trust at 717-291-5861 or director@hptrust.org to inquire about making direct donations, estate gifts, bequests and gifts of appreciated stock.