Support from the community by way of volunteerism is a key factor to our success. The Trust provides various opportunities for volunteers to share their time and expertise; including:
Committee Involvement
Photography
Property Research
Display and Marketing
Fundraising
Clerical and Data Entry
Visit our Volunteer page to learn more about ways you can help.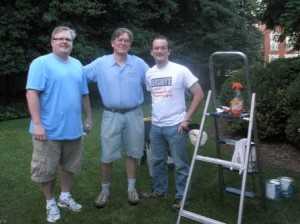 Archival Digitization Capital Campaign
Protect our irreplaceable records from permanent damage from fire, water, or deterioration over time
Help us to scan our 160,000 piece artifact collection. Many of our items are one of a kind that highlight Lancaster County's rich architectural heritage.
The Board of Directors has hired an archival consultant to help guide us through the best practices for both the digitization and the storage of the archives once the digitization is complete. We have begun a Capital Campaign to help cover the expenses associated with the project (it is estimated to cost a total of $200,000 for the entirely of the project).
During the archive protection process ALL property files will be digitized and available to members on our website. After digitization our physical archives will be stored using archival standards to help protect against deterioration.
Adding to the urgency of this endeavor is that last October the Dauphin-Middle Paxton Historical Society had a fire the day after their 250th Anniversary, destroying 80% of their collection. Luckily, they had just completed their digital archiving project, ultimately saving the collection.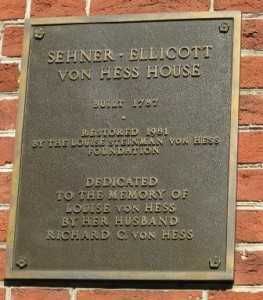 Planned giving performs an invaluable service by supporting long-term programming.
Direct Donations
Estate Gifts
Bequests
Gifts of Appreciated Stock
Contact the Preservation Trust at 717-291-5861 or director@hptrust.org to discuss Planned Giving.
The simplest, most direct way to help the Trust preserve Lancaster's rich architectural history.
Every dollar we receive is used to advance our mission "...to educate and advocate for the preservation of historic sites and properties whose integrity of design, settings, materials, and workmanship contribute to the character of Lancaster County."
We greatly appreciate all gifts, big or small.