History of Columbia: Bruner Mansion
226 Cherry Street
1870
After the death of John Wright Jr., land that was part of the Wright Cherry Orchard was divided and sold. One of the former orchard plots was sold to Sarah Jane Bruner and her husband, Abraham. It was on that piece of land that Abraham built a two-and-a-half-story brick Italianate-style residence.
As demonstrated by the ability to construct his home, Abraham was familiar with wood construction and operated a lumber business. To protect assets from any potential financial turmoil involved with the company, the house title was in Sarah Jane's name. After Sarah Jane passed away in 1892, the house was passed onto Sarah and Abraham's children, who then sold the house to their father. Without any insurance, Abraham's lumber business was destroyed by a fire in 1900, and this placed him into financial trouble. In a state of bankruptcy, Abraham passed away in 1908.
As an act of kindness, friends and family purchased the house and sold it back to Abraham's son, Henry, for $1.00. Henry was the last of the Bruner family to live in the house and passed away in 1926.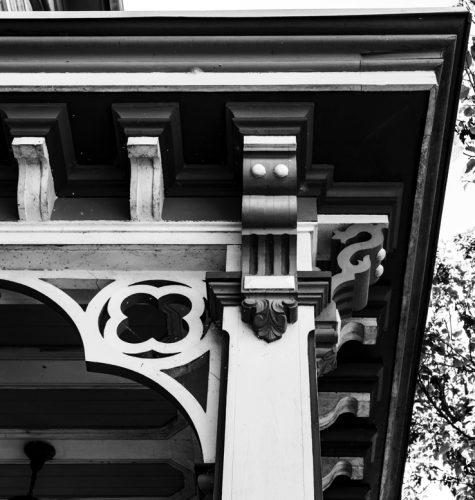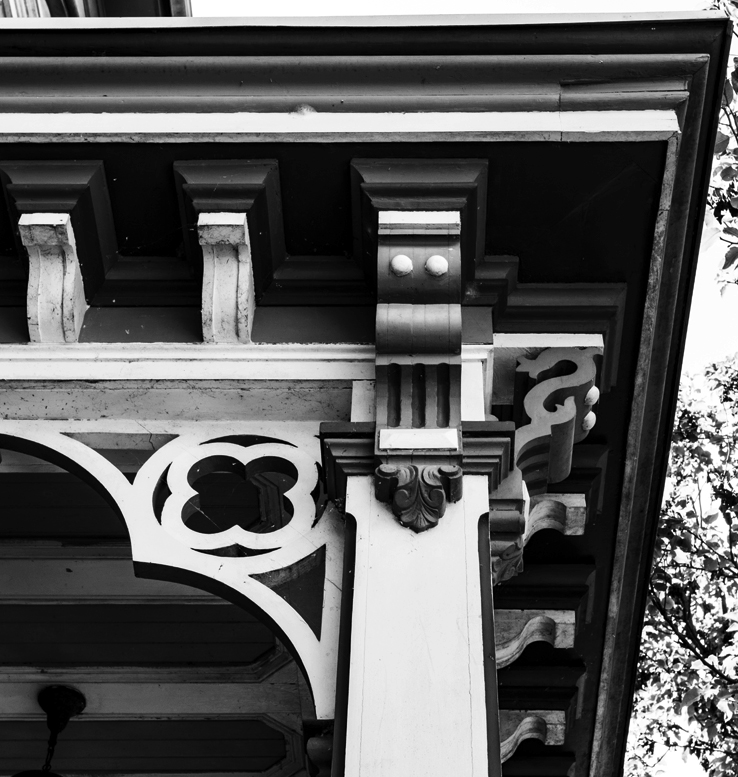 The house was purchased in 1927 by the Osceola Tribe Number 11, Improved Order of Redmen. With origins tracing back to secret patriotic societies founded before the American Revolution, the Redmen promoted liberty and rebelled against the tyranny of English rule.
The group was believed to have actively participated in the Boston Tea Party of December 16, 1773. The Osceola Tribe Number 11 occupied the property from 1927-1941, during which time damages occurred to the house. A fire destroyed the upper floor along with significant items, including the gable rose window and the roof cornice brackets, which were a distinct ornamental feature of the house's Italianate aesthetic.
Elizabeth Twitmire purchased the house in 1941. She operated an antique store on the front-facing first and second floors while her husband's dentistry practice occupied the rear portion of the second floor.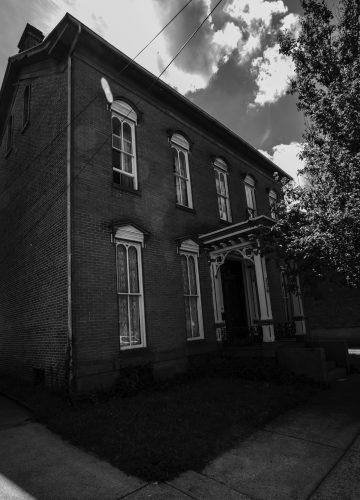 The building still boasts an elaborate display of exterior Italianate woodwork. Intricate bracket and cornice details surround the perimeter of the entry porch and columns. Two versions of pediments are above the front façade windows. The lower floor pediments are a straight triangular form, and the upper floor sediments have a soft curve. The windows on the first floor begin only inches off the floor and extending almost eight feet in height.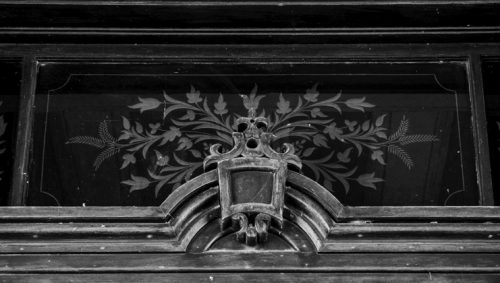 High-quality woodwork is continued within the interior of the home. Other notable interior features include a black walnut secretary bookcase, black marbleized slate fireplaces, and a rare double-faced "Russian" cookstove.
Columbia Architectural Tour
This was an edited excerpt from the Historic Preservation Trust's 2019 Columbia Architectural Tour. Click here to purchase a hardcopy of the 76-page publication.