Gone, But Not Forgotten: Amish Schoolhouse
Gone, But Not Forgotten: Weather Mountville Barn
In 2008, the Historic Preservation Trust of Lancaster County created a calendar series entitled "Gone, but not Forgotten" as a reminder of some things that aren't here anymore. The Amish schoolhouse Barn was the featured image for March of that year and painted by J. Richard Shoemaker.
Artist's Notes
Somewhere west of Strasburg, this schoolhouse represents a scene repeated in many places in Lancaster County. The winter setting accents the simplicity of the architecture.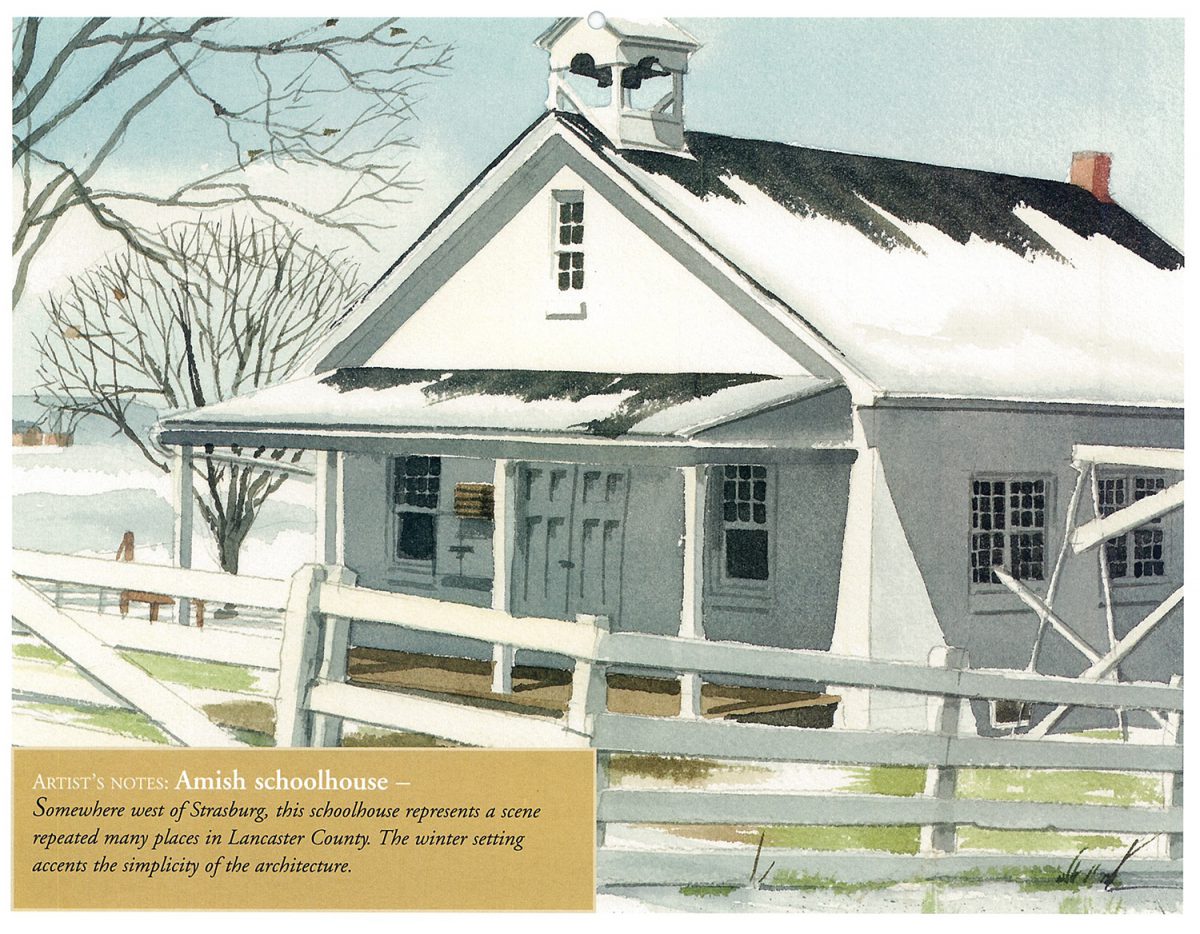 About the Artist
J. Richard Shoemaker, or Dick as he is better known, has incorporated both fine art and commercial endeavors into his lifestyle. He was president of Maclay & Shoemaker Graphics from 1970 to 2001 and is now engaged in freelance commercial illustration from his home studio in Lancaster. In his spare time, Dick paints watercolors of the surrounding countryside, frequently of scenes that have since disappeared. He also likes to paint views from his travels in the U.S. and England.
Born in Washington, D.C., on August 2, 1941, he has resided in Lancaster County since 1943. He became a commercial artist in York in 1962, worked for Studio K in Lancaster in 1963, and co-founded Maclay & Shoemaker Graphics in 1970.
It was during the early '70s when Dick met well-known artist Bruce Johnson who got him interested in fine art, and from whom he took his first watercolor instruction. Dick became a signature member of the Pennsylvania Watercolor Society and has exhibited at Long's Park, Mount Gretna, and Lititz Art Shows. He has also had a one-man show at Lebanon Valley College and a gallery show in Hershey.
Married, with a son, Dick enjoys playing trombone with the Malta Band of Lancaster and a game of tennis on the weekends. Model railroading is another favorite pastime that dovetails with his artwork, and he often scours nearby railroads for an impressive locomotive or scene to paint.
Historic Preservation Trust of Lancaster County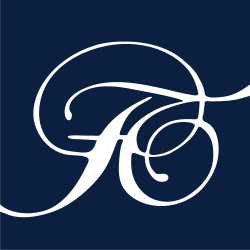 The Trust was established in 1966 to help "stem the rapid destruction of historic properties in Lancaster County." Through the years, the Trust has been active in helping to preserve many historic properties in Lancaster County that contribute to their respective communities as unique places for people to live, work, and play.
Our equation for success has been working for over 50 years. Look around you and know that our advocacy and direct action have resulted in saving hundreds of historic structures and other sites throughout the county. The flip side is that not everything can and should be saved. The Trust continually faces this delicate balance and works closely with all parties involved to reach an equitable decision for all. Sadly, it sometimes takes an irreplaceable loss to a community before preservation moves higher on the priority list.