C. Emlen Urban Architectural Tour in the City of Lancaster: Masonic Hall
Masonic Hall
Former Public Office House
5 West King Street
1932 remodel of 1795 original
Built in 1795 as a "public office house," this three-and-one-half-story Georgian brick building housed state and county offices before being purchased by Lancaster City in 1854 to serve as City Hall. In 1931 the municipal offices relocated to 120 North Duke Street.
Keystones above the added ground floor opening arches reference the keystone detail of the building's original upper floor windows.

Urban was commissioned in 1932 to remodel the ground-floor level of the circa 1799 Masonic Lodge Hall, located next to Old City Hall along with West King Street, to create retail space. As designed by Urban, arched openings surround each storefront, with keystones borrowed from the historic upper level fenestration on the Masonic Hall. Urban's 1932 architectural drawings survive.
The Old City Hall now serves as the Lancaster City Welcome Center.
.
Following the Trust on Facebook for more architectural information and history from all over Lancaster County. Learn more on the Trust's blog.
C. Emlen Urban Architectural Tour in the City of Lancaster Book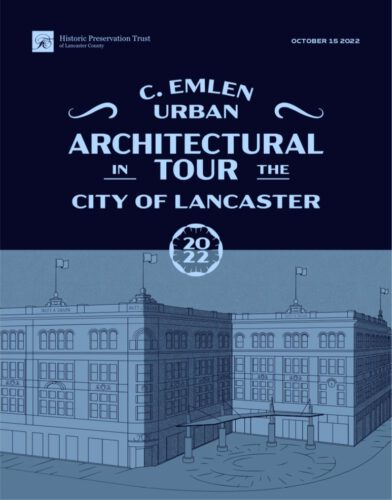 In 2022, the Historic Preservation Trust of Lancaster County hosted a guided walking tour of the historic and beautiful C. Emlen Urban properties in the city of Lancaster. The book features photos and descriptions of the beloved Urban buildings and includes some of his demolished buildings as well. There is a detailed map of the tour properties on the back cover so that you can partake in the tours on your own. Purchase your copy of the tour book today and enjoy learning about the exciting history and architecture of C. Emlen Urban.
Click here to purchase a copy of the 60-page C. Emlen Urban Architectural Tour in the City of Lancaster Book
Historic Preservation Trust of Lancaster County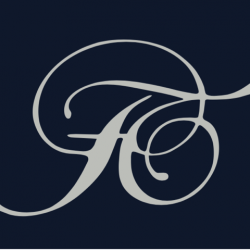 The Trust was established in 1966 to help "stem the rapid destruction of historic properties in Lancaster County." Through the years, the Trust has been active in helping to preserve many historic properties in Lancaster County that contribute to their respective communities as unique places for people to live, work, and play.
Our equation for success has been working for over 50 years. Look around you and know that our advocacy and direct action have resulted in saving hundreds of historic structures and other sites throughout the county. The flip side is that not everything can and should be saved. The Trust continually faces this delicate balance and works closely with all parties involved to reach an equitable decision for all. Sadly, it sometimes takes an irreplaceable loss to a community before preservation moves higher on the priority list.