Restore His House: an afternoon of local history and historic preservation
Chestnut Level Presbyterian Church
Sunday, July 9, 2023, at 2 pm
Join us for an afternoon of local history and historic preservation on Sunday, July 9, at 2 pm at Chestnut Level Presbyterian Church.
There will be a short presentation by Historic Preservation Trust of Lancaster County Executive Director Danielle Keperling about the importance of preservation, the C. Emlem Urban award, and the tie between the Watt and Shand façade (designed by Urban) and the Chestnut Level.
Nancy Groff, author of Watt & Shand, will give the keynote centering on her recently published book Watt & Shand. Afterward, there will be Scottish refreshments and the opportunity to purchase posters and signed copies of the book.
Special music will be provided by Highlander Jeff Nagy, bagpiper, and Luke Smith, pianist.
Admission is $10. Tickets may be purchased by notifying the church at 717 548 2763 or emailing office@chestnutlevel.org. The entrance fee and a percentage of book sales will benefit the Restore His House fund.
Chestnut Level was the recipient of the HPT's 2021 Preservation Award. Click here to read more about 2021 C. Emlen Urban Award Winners.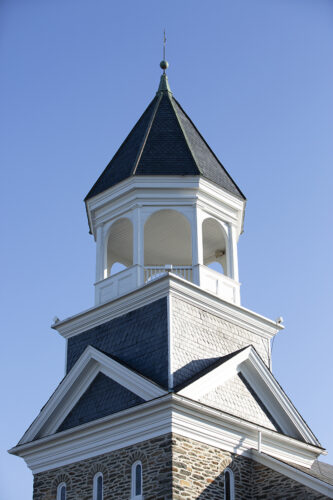 Chestnut Level Presbyterian Church
1068 Chestnut Level Road
Quarryville, PA 17566