Shannon Young Elected to Historic Preservation Trust Board of Directors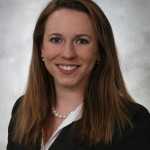 Shannon Young, an attorney with Harmon & Davies in Lancaster, has been elected to the board of directors of the Historic Preservation Trust of Lancaster County.
She has a civil litigation background with a focus on construction law and OFCCP (Office of Federal Contract Compliance Programs) and affirmative action compliance. Her previous employment includes working in the litigation department of one of the top 200 firms nationally, working for a construction niche practice, and working at a nationally recognized class action and personal injury firm.
Young graduated from The Dickinson School of Law after completing her Penn State undergraduate degree with high distinction in two years.  While at law school, she received awards in both land use controls and education law.
During her second and third year of law school, Young worked as a land use research assistant.   Additionally, she was one of 50 law students in the nation selected to participate in the Air Force Judge Advocate's prestigious Nationwide Summer Internship Program where she worked in the labor law department.  She also clerked for Harrisburg's oldest law firm.
The Historic Preservation Trust Board  provides the non-profit organization with guidance and leadership as it brings individuals and organizations together to identify and protect homes, barns, bridges and other Lancaster County structures that are historically significant.
About the Historic Preservation Trust of Lancaster County
Founded in 1966 to "stem the rapid destruction of historic properties in Lancaster County," the Historic Preservation Trust of Lancaster County's mission is to preserve and protect Lancaster County's rich historic and architectural character through education, advocacy and direct action. The trust has been directly involved in preserving important Lancaster County landmarks and has provided advice, assistance and guidance in the protection of others.  The trust is a member-supported, 501(c)3 non-profit organization located in the historic Sehner-Ellicott-von Hess House (1787) at 123 North Prince Street in downtown Lancaster.  Visit www.hptrust.org for additional information.