Preservation Trust Encourages Stewardship to Save Lancaster County's History
Preservation Trust Encourages Stewardship
to Save Lancaster County's History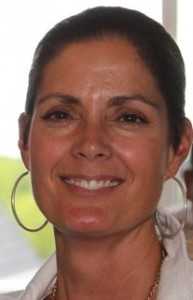 by Lisa Horst, President,
Board of Directors,
Historic Preservation Trust of Lancaster County
As Lancaster development rebounds after challenging economic times, pressure to save historic structures (1940s vintage and earlier) grows. Some of our municipalities have ordinances that protect buildings that link us to our past.
Even with ordinances, though, protection is no guarantee. There are some townships and boroughs without ordinances that are more conscientious about saving historically significant structures than those with empowering ordinances. So, what it comes down to is stewardship.
Elected officials and property owners with a sense of stewardship respect what has been left to us. They know that structures that were built in Lancaster County in the 1700s, 1800s and early 1900s define our heritage. They respect the planning, labor, craftsmanship and even the materials that were needed to build here going back almost 300 years.
In Lancaster County, according to County Planning Commission records, there are 783 houses — still standing — that were built in the 1800s or earlier. Roughly a quarter of that many, according to Historic Preservation Trust records, were built in the 1700s.
It would seem like common sense to make every effort to save buildings 100, 200 and 300 years old. Christian Herr's house, built in 1719, is the oldest standing house in the county. It and others have been here through Revolutionary War times, when Lancaster was the U. S. Capitol for a day in 1777, when Confederate forces were amassing in Wrightsville and all the years of history in between and the years that have followed. They have been "witnesses" to history.
Lancaster has one of the largest inventories of historic properties for an area its size in the country. Unless historic homes, barns, bridges, mills and other historically significant structures are maintained, Lancaster may lose its historic appeal – an appeal that attracts businesses, home buyers and tourists.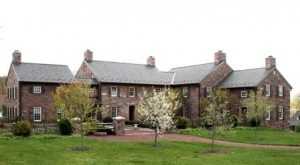 An example of stewardship in action is a beautiful home in Reinholds in East Cocalico Township. The original farmhouse was built in 1841. When the current owners bought it in 2006, rather than tear it down they completely gutted and made additions, increasing the square footage from 1500 square feet to 5,000 square feet. The additions were designed to flow together, blending the old with the new and not overwhelming the 1841 house. Original materials were re-used. The hardware was cleaned and replicated. Hearths in the new fireplaces were made from the stone lintels from windows on the property. Another way the old and the new were unified was through the use of hand-stained, random-width plank flooring throughout the house. Hand-cut nails were used in the installation so they would match flooring from the original house.
Of course, the original 1841 house could have been torn down. Had that happened the couple who owns the property would not have had a link to the farm's past. It was once owned by an uncle of the husband's father. Had demolition occurred the owners could not point with pride to what they saved and make it part of their daily lives. Had demolition occurred Lancaster County would have lost yet another of its historic gems.
The house in Reinholds is just one example. Hundreds of others dot Lancaster County. However demolition seems to be more of a favored option these days as officials are influenced by developers or property owners who just do not want to be bothered with restoration and adaptive re-use.
Too often, we hear of historic properties being demolished when instead they can be incorporated into a design that saves the past. Elected officials should take this into consideration when reviewing demolition applications.
When a truly historic property, especially those built in the 1700s and 1800s, is demolished it is not only a loss for the property owner and the municipality, it is a loss for all Lancastrians.