2013 Historic Preservation Award Recipients
Special recognitions
The Lancaster Newspapers and Jack Brubaker were recognized for journalistic excellence in covering historic preservation throughout Lancaster Country.  Lancaster Newspapers Executive Editor Barbara Hough Roda accepted the award for Lancaster Newspapers.

"Jack your three-part series on historic preservation in March was welcomed, well received and worthy of our praise.  The series coincided with our outreach to municipalities and others, and it continues to help us communicate the importance of historic preservation countywide," said Lisa Horst, president of the Historic Preservation Trust Board of Directors.  "On behalf of the Historic Preservation Trust and all who believe in protecting Lancaster's architectural heritage, thank you for the series and for your ongoing work as The Scribbler."
Lisa Horst went on to thank Lancaster Newspapers for its on-going coverage of historic preservation and for supporting the outstanding reporting of Jack Brubaker and fellow journalist Chip Smedley, who was remembered for his investigative reporting as the Lancaster Intelligencer "Watchdog" columnist and as an advocate for historic preservation in Lancaster County.  Frederick H. "Chip" Smedley III passed away on November 1, 2013.
Volunteer of the Year recognitions
Nancy J. Haubert Award — named for the office manager who served the Preservation Trust 1985 to 2012.  This award is presented annually to those who have served with loyalty and devotion over a period of time.  Presented to Danielle Keperling.
Danielle, as a member of the Preservation Trust Communications and Education Committee, has volunteered to ensure the success of the Gourmet Gala, architectural history tours and Preservation Trust education programs. Having worked in the construction industry since 2001, Danielle is the chief operating officer of Historic Restorations, a historic preservation and restoration company specializing in the restoration of 18th and 19th century buildings. She graduated from Eastern University with a MBA in management, and she is a founder of the Central Pennsylvania Preservation Society which works on joint education programs with the Historic Preservation Trust. Danielle and her father  Chuck Groshong co-authored a recently released book on historic preservation – Preservation Primer, Volume 1: Avoid Common Mistakes that Cause Irreversible & Costly Damage to Your Historical Building's Architectural Integrity.
Elvin N. Heisey Award — named for a former volunteer who exemplified the meaning of the word dedication. The award recognizes volunteer efforts on a single project or service provided. Presented to Cindy McVey.
A member of the Preservation Trust's Preservation Action Committee, Cindy  has been active in organizing surveys that will eventually update information on historical properties across Lancaster County.  The Preservation Trust has more than 10,000 properties documented in its archives. Cindy holds bachelor of science degrees in music education and music therapy from Elizabethtown College and a M.Ed in elementary education from The College Of New Jersey. As a professional violinist, she has performed with the Lancaster Symphony, York Symphony and Schuylkill Symphony Orchestras and currently performs with the Hershey Symphony Orchestra. She also is a boating safety instructor for the United States Coast Guard Auxiliary. Cindy is the owner and operator   of Happy Mare Equine Sports Massage Therapy where she specializes in the  in the treatment of the thoroughbred race horse. In 2007 she had the distinction of treating and traveling with Triple Crown Contender, Hard Spun.
*          *          *
The C. Emlen Urban Preservation Leadership Award… presented to organizations that have demonstrated the vision and wisdom to incorporate historic preservation in their long-range planning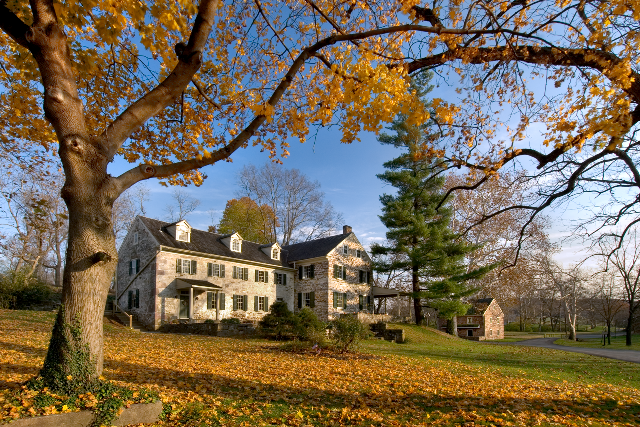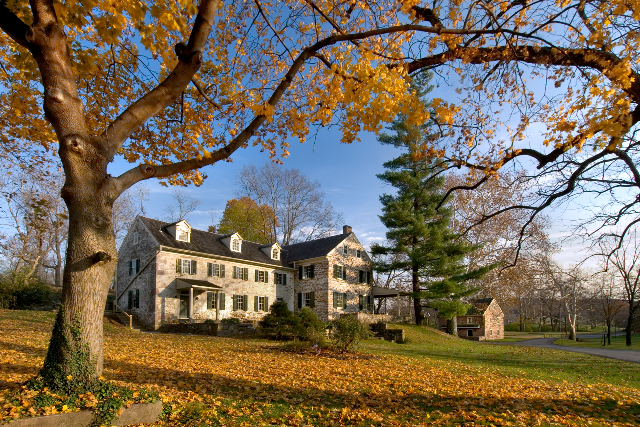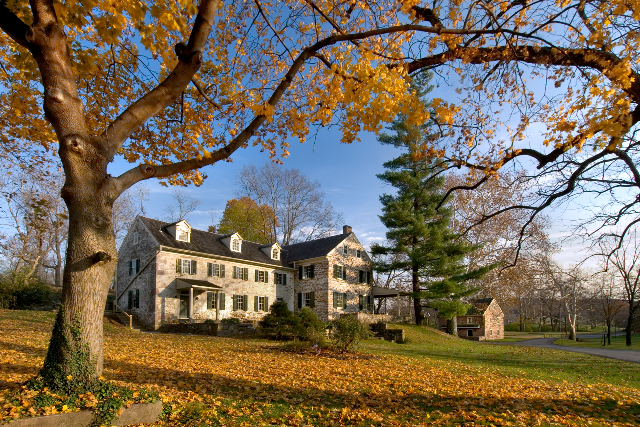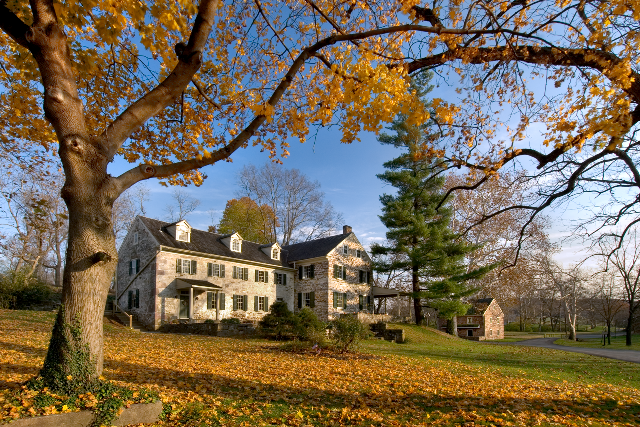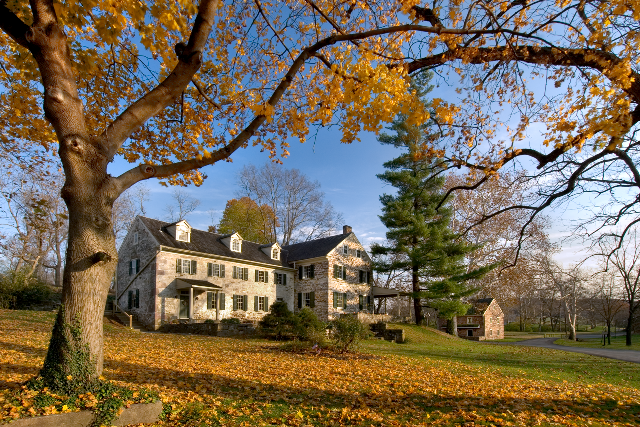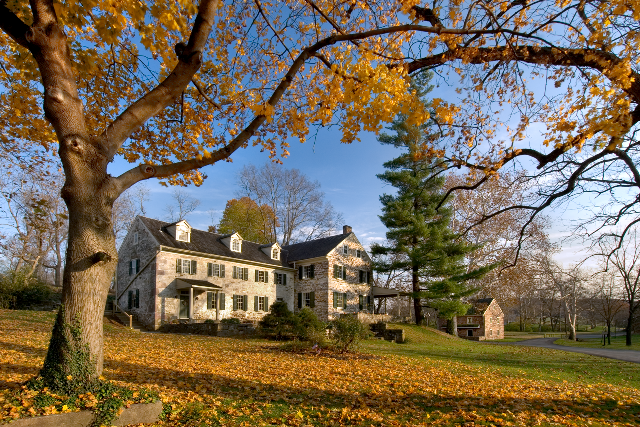 Historic Poole Forge (1700s and 1800s) (Caernarvon Township) – Caernarvon Township Supervisors and Staff, and Historic Poole Forge, Inc. Volunteers, Committee Chairpersons and Board Member Leadership – accepted by Dr. Gary Van Dyke, Chair of the Caernarvon Township Board of Supervisors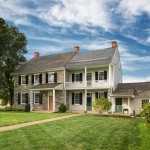 Willow Valley Communities and the Mylin House (1787) (West Lampeter Township) – Willow Valley Communities, Historic Restorations, Stephen M. Daniels Electrical Contractors, Inc., J, K. Mechanical, Inc. and Inglenook Tile Design LLC – accepted by John Swanson, President, Willow Valley Retirement Management, Inc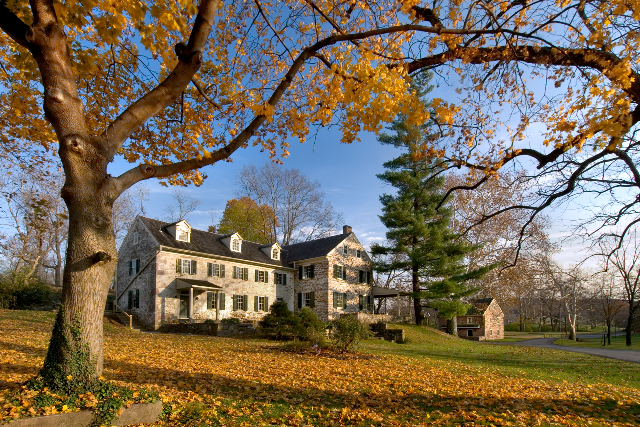 *          *          *
The C. Emlen Urban Preservation Award… presented to projects where the historical character of a structure is maintained through the preservation of its historic appearance and materials
T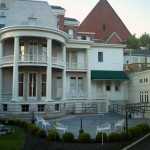 he Andrew T. Scheid Funeral Home (c. 1890s) (Lancaster City) – CCS Building Group, Lewis & Associates Architects, Sanchez & Associates, Inc., Haller Enterprises, Inc., Two Dudes Painting Company, Your Estate Service, Inc., C.B. Dombach and the Sullivan/Frailey families – accepted by Andy Scheid, owner of the Andrew T. Scheid Funeral Home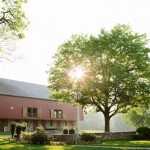 The Farm at Eagles Ridge (1820) (Pequea Township) – Richard Levengood Architect, White Horse  Construction, D.  H. Funk & Sons, LLC, and Betsy Herr and Paige Flowers – accepted by Betsy Herr and Paige Flowers, co-owners of the Farm at Eagles Ridge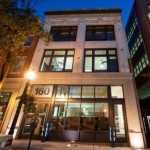 The Geten/Lepore/Mast Building (c. 1915) (Lancaster City) – Tippetts/Weaver Architects, Inc., Geten, LLC, McSherry Engineering, Clayton Gerlach Construction and Eric Nordstrom – accepted by Gary Weaver, Principal at Tippetts/Weaver Architects
*          *          *
The C. Emlen Urban Philanthropic Award… presented for a project that enhances a historical site and promotes historic preservation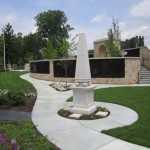 Woodward Hill Cemetery (1851) (Lancaster City) – Wohlsen Construction and Derck & Edson Associates, LLP  – accepted by Mary Burton and Duffy Johnson, co-chairs of the Woodward Hill Capital Campaign
*          *          *
Community Revitalization Award…presented to projects that enhance a historic area and contribute to overall neighborhood improvement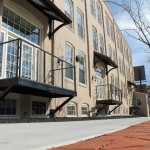 Cityscape Lofts (1875) (Lancaster City) – Shadow Lawn Enterprises, Cornerstone Design Architects, Providence Engineering Corporation and Ashlin Woods Carpentry Services, Inc. – accepted by Shadow Lawn Business Manager Andrew Weikert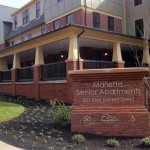 Marietta Senior Apartments (Marietta Borough) –  Architectural Concepts ,Caldwell, Heckles and Egan, Inc. and Community Basics, Inc. – accepted by Bruce D. Weinsteiger, President of Architectural Concepts, P. C.
*          *          *
Master Craftsman… presented for the meritorious efforts to save a historic structure through master level building skills and knowledge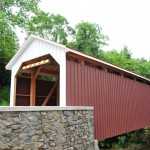 The Siegrist Covered Bridge (1885) (Mount Joy Borough) –  Lancaster County Timber Frames Inc., Rettew Associates, Inc. and Bulldog Construction – accepted by Joshua M. Coleman, Vice President of Engineering and co-owner of Lancaster County Timber Frames, Inc.
*          *          *
New Construction… presented for work that, while new, enhances the appeal and usefulness of a building that is historically significant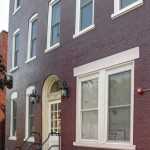 The Allegra Building (c. 1880) (Lancaster City) – AFE Enterprises LP, D.A. Rotella Construction, Swartz Kitchens & Baths and Essis & Sons Carpet One Floor ) – accepted by Anthony Essis, Principal at AFE Enterprises LP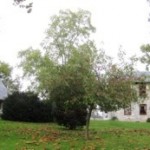 Col. Alexander Lowrey House (c. 1762-1763) (Marietta Borough) –  Richard D. & Victoria K. Trexler, David Estep Woodworking, Mark Pawling Masonry and River View Custom Contracting – accepted by Richard and Victoria Trexler, owners of the Lowrey House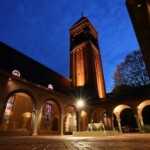 Saint James Episcopal Church (1820) (Lancaster City) –  MM architects, Inc., RGS Associates, Inc., Warfel Construction Company and Clair Brothers – accepted by The Reverend David Warner Peck, Rector of St. James Episcopal Church