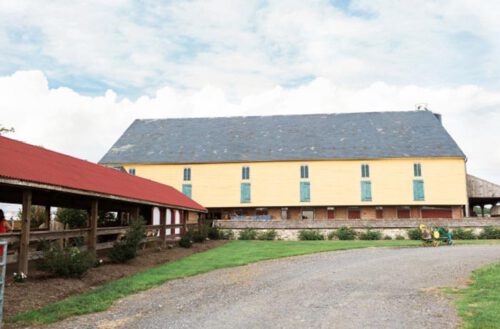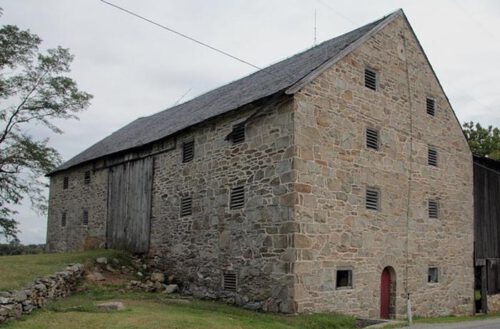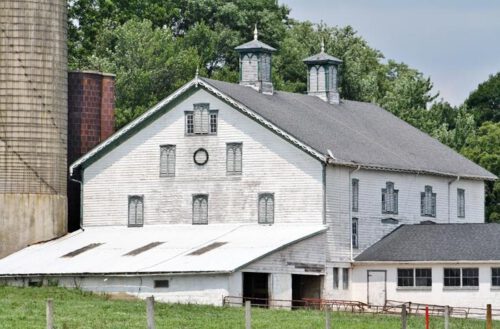 Listen About the Barn Tour from WITF
The Historic Preservation Trust of Lancaster County and the Historical Society of Cocalico Valley are joining forces in planning a self-guided Lancaster County Barn Tour! The two organizations are currently working on creating a driving tour of the beautiful barns of Lancaster County. We will create a keepsake tour guide with photos and information on each of the barns featured on the tour for the public to purchase and then use for a self-guided driving tour across Lancaster County. We are aiming for a launch date of October 2023 and the tour will be ongoing from then on.
We are currently in the planning process and looking for assistance in selecting barns to feature on the tour. We are asking the public to submit barns for consideration to be included on the tour by filling out the form on this page. All submissions will be reviewed and considered by a committee. The committee will select the final list of barns to feature on the tour. Not all submissions will be included in the tour. This will be an exterior only tour. The participants will not be entering the property or the interior of the barns.
The due date for submissions is April 15, 2023.
The following criteria have been formulated in order to be submitted as a potential barn tour site:
must be visible from a public road
barn should be at least 50 years or older
must have historical and/or architectural significance
presently used as part of a working farm or re-purposed for another use
Our committee has begun collecting photos and historical information on barns which will be considered for inclusion in the tour booklet. We look forward to considering and including your submissions also. We are fortunate to have an abundance of beautiful barns in Lancaster County. Let's work together to share and showcase our historically and architecturally significant treasures with everyone!
If you have any questions, please contact Kristi Stoehr at manager@hptrust.org or call 717-291-5861.
2023 Barn Tour Submission