Join and Save!
Members receive discounts on events like this one.
Online registration is closed but walk-ins are welcome at the Columbia Market House (15 S. 3rd Street in Columbia) from 9:30-2:00 pm or until tickets sell out.
Columbia Architectural Tour
September 28, 2019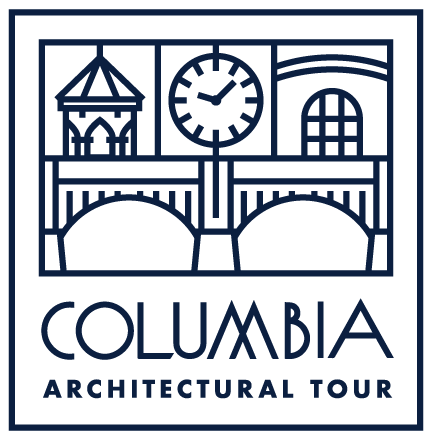 (updated Sept 12, 2019)
The Historic Preservation Trust of Lancaster County is proud to host an architectural walking tour of historic Columbia, PA. The tour will include many beautiful sites; each one more architecturally interesting than the one before. Don't miss your chance to see why some are calling Columbia "the Paris of Pennsylvania".
Location: Columbia, PA (Check-in/Tour Departure: Columbia Market House, 15 S. 3rd Street)
Date: Saturday, September 28, 2019
Time: 10:00 a.m. until 5:00 p.m. Guided exterior walking tours will begin at 10:00 a.m. and depart every half an hour until 3:00 p.m.; check-in will begin at 9:30 am at the Columbia Market House located at 15 S. 3rd Street, Columbia, PA.
Details: Please note: You must check-in with us at the Columbia Market House to get your tour booklet and your wristbands. You will also have the opportunity to tour the properties on your own since not all of the properties listed below are included on the guided walking tours. The guided walking tours will only include the exteriors of the properties. Some of the properties will open up their interiors, as well, to the tour participants and you will be able to tour those on your own.
[ click for directions to Columbia Market House ]
Cost:
(includes FREE admission to the Turkey Hill Experience, a $10.50 value, the Wright's Ferry Mansion, a $5 value, and the National Watch and Clock Museum, a $9 value; three of our generous Gold Sponsors of the tour. The total of the three FREE admissions almost equals the price of a tour ticket!)
HPT Member Price - $20
Non-Member Price - $25
Children (3-12) - $5
Day-of-Event Price - $30, Children - $10
Registration: Please fill out the information on this page to register and purchase tickets.
Questions? Contact us at manager@hptrust.org or by calling 717-291-5861.
List of Properties on Tour:
(this is the preliminary list and will be updated as more properties are confirmed)
Bachman and Forry Tobacco Warehouse (Rivertowne Antique Center)
Columbia Armory
Columbia Borough Offices
Columbia Market House and Dungeon
Columbia–Wrightsville Bridge, officially the Veterans Memorial Bridge
First National Bank
Garth
Hermansader's Victorian Mansion Bed & Breakfast
Hinkle's Restaurant
Holy Trinity Catholic Church
House of Samuel Miller/Columbia Bank and Bridge Co./The Art Printing Company, Inc.
Keystone Hook and Ladder Firehouse
LLoyd Mifflin House
Long Mansion
Mount Bethel Cemetary
Pennsylvania Railroad Station
Poplar Street School
Riverside Automotive
St. Charles Furnace
The Bruner Mansion
The National Assoc. of Watch and Clock Collectors Museum
The Reading and Columbia Railroad
Turkey Hill Experience/The Silk Mill
William Wright Mansion
Wright's Ferry Mansion
Zion Hill Cemetery