We want to help communities members stay informed as to what is going on around them!  We post stories here and to our website that can fill in some blanks!
We strive to educate Lancastrians about how historic preservation benefits neighborhood revitalization economic development, heritage tourism and conservation.
Our official mission is to encourage and facilitate historic preservation throughout Lancaster County.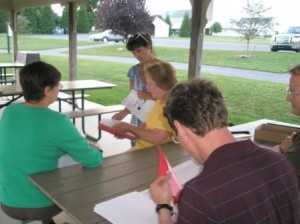 The Historic Preservation Trust of Lancaster County is a member supported, non-profit organization. We are registered with the state and federal government.
What this means is we work with a board base on constituencies to identify and protect historically significant structures in the 60 municipalities that make up Lancaster County. Our work begins with research to identify historic properties. We have thousands documented and in our library.
We then strive to educate the general public, community leaders and government officials about the importance of preserving historic structures. Municipal ordinances are more times than not our best defense against needless demolition. Timely communications is essential for positive preservation outcomes.