9am-11am
Gregory Scott Chestnut Hill Walking Tour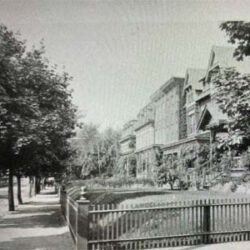 Gregory J Scott, FAIA, will be hosting a two-hour walking tour of Historic Chestnut Hill. Once considered the address of Lancaster's finest families, the tour will highlight a diverse mix of architectural styles, their architects, and the stories behind them. Many of the featured buildings are the designs of Lancaster's own C. Emlen Urban; apprentice to Willis G. Hale.
Choose the appropriate Ticket Type, adjust the Quantity as needed, and choose Add to cart. You will be returned to this page to choose additional Ticket Types if necessary (i.e. Combining Member Tickets with Non-Member Tickets on the same order).
Tickets are reserved only after the purchase is complete. Tickets will not be mailed. The confirmation email you receive after completing your purchase will act as your admission. Please print it out and bring it to the event.